Global Elite Education and Training Corp (GEET) operates Pre.K-12 International Schools, Business Training, and Premium Office Leasing.
Projects and programs invested and developed by GEET includes:
Him Lam International Schools
Business Training
GEET Space – Serviced Office & Training Center
Our Mission
GEET's mission is to provide the most up-to-date and practical knowledge and skills as well as the most positive attitude for learners in a world-class educational environment which incubates and fosters talents to enhance the labour force in the digital era.
Our Vision
GEET's vision is to become a world-class, diversified and practical education and training ecosystem in Vietnam, owning and maximizing the power of digital technology.
Core Values
We believe that humans must maintain learning ability and creativity to rise above machinery and technology, and must own and maximize the power of digital technology. The opportunities for Vietnamese people and society to breakthrough is gradually proven by the ability to integrate and utilize the power of the digital era through education and training.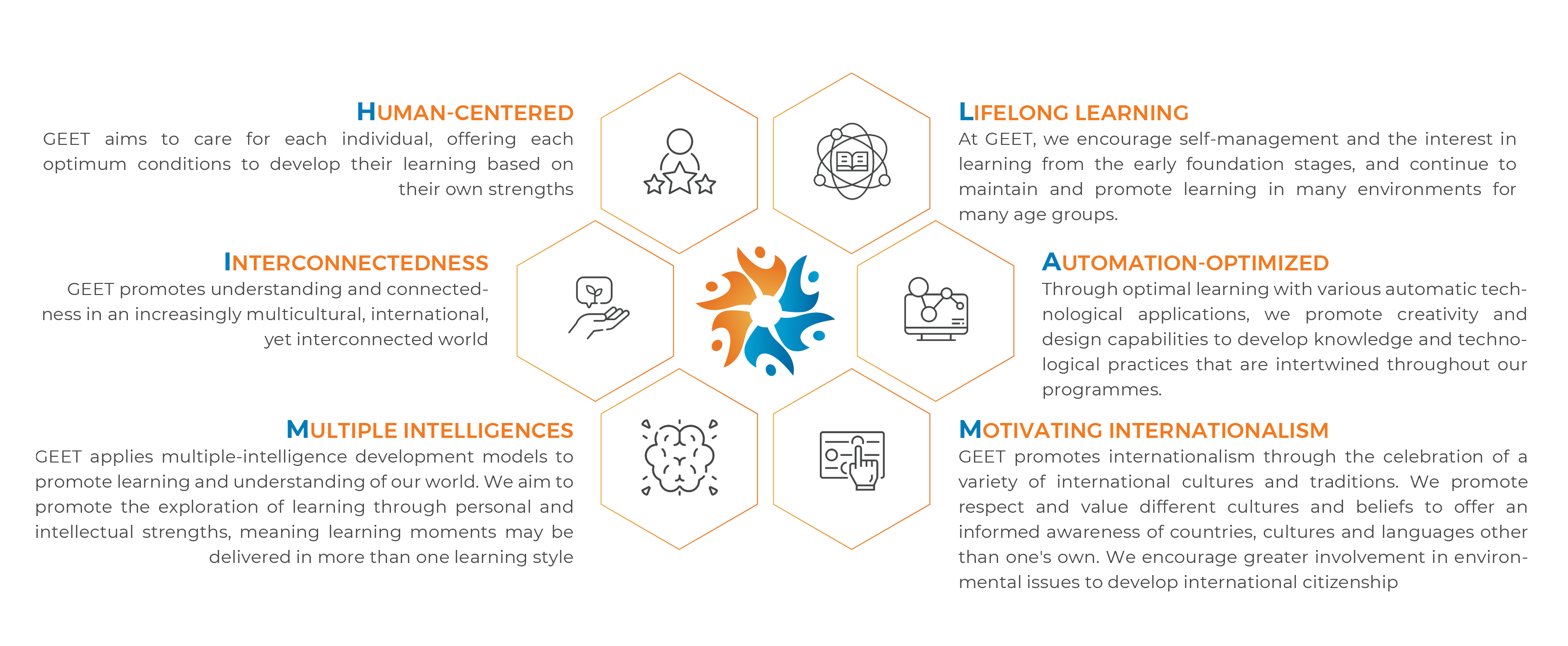 With a profound understanding that GEET is a dynamic part that was born and developed based on the supportive strategic relationship from Him Lam Group, the core values that GEET nurtures inside its ecosystem for learners, teachers, students' parents and GEET's staff revolve around 6 values starting with H.I.M.L.A.M, including: "Human-Centered, Interconnectedness, Multiple Inteligences, Lifelong Learning, Automation-Optimized, and Motivating Internationalism".